Let us make your dreams a reality.
Download Mario Emulator
Pokemon City
hi every one! this is my new pokemon page. included in this page is pokemon gold and silver version roms, and also a walkthrough that wasnt made by me. although they are still in japaness i thought that it was still fun. to play these roms you will need a emulator. a emulator is a program that makes your computer think that its a gameboy or what ever the emulator program was made to be and play a game boy file. the game files are called roms. there are many different kinds of roms out there on the web so you can play many different kinds of games without buying them. i have included all of the things you will need to play these game files. just click on the links for the games. they will take about a minute to be downloaded.
and im also sorry that the download links were not working befor... ive fixed the problems now and you should be able to download them.
click here to download gold version
click here to download silver version
want to make some money?? im currently making 50 dollars per month surfing the net!! you can make as much money as me too by going to alladvantage.com and signing up!! also, when you sign up they will ask you who refered you. type in hbo-326 when they ask you this!! if you have any questions about the game or alladvantage then email me at lingmiao31@hotmail.com. and also my screen name for aol is lng479
click here to download the gold and silver version walkthrough
Trip DS Pokemon Emulators Downlod
Angel DS Rom Emulator for Mac
September 9th · Comment(11)
Download Mario Roms
Start your very own pokemon adventure by following the instructions below:



DOWNLOAD SAVED POKEMON R/B/Y ROMS
DOWNLOAD POKEMON RED ROM
DOWNLOAD POKEMON BLUE ROM
DOWNLOAD POKEMON YELLOW ROM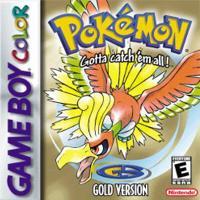 DOWNLOAD POKEMON GOLD ROM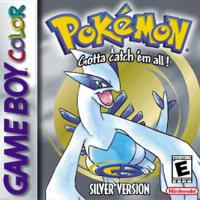 Download pokemon silver rom
download pokemon crystal rom
download pokemon sapphire rom
download saved pokemon red rom(with mew)
download saved pokemon blue rom(with mew)
Download saved pokemon yellow rom(with mew)

download visual boy advance 1.5.1.
-------------------------------------------
Some people say that mew only can be caught by gameshark or nintendo events but there is a way stated below:
how to catch mew v.1!!
How to catch mew v.2!!
How to catch mew v.3!!
How to catch mew v.4!!
How to catch mew v.5!!
How to catch mew v.6!!
---------------------------------------------
Calculate your password to reset time in gold, silver & crystal version
-----------------------------------------------------
instructions to catch mew on your computer:
1. Download saved pokemon roms
2.unzip it to play.
3.open visual boy advance 1.51 and open the specific rom.
4.follow the instructions in how to catch mew v.6!!
5.enjoy your mew!!
Note: this trick can also be done on gameboys too!!

© Kkw
the website that keeps you updated on pokemon stuff
My Favorite Web Sites
September 9th · Comment(14)